The quarter consistently eschews superfluity with refined discretion.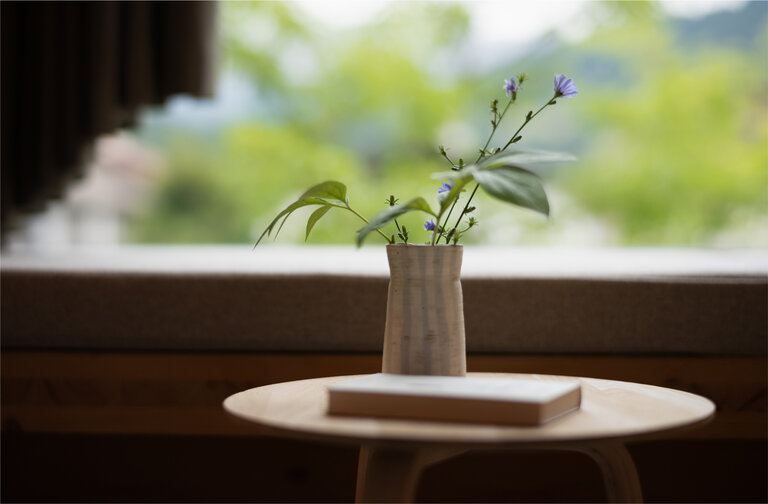 High quality materials, nothing from the hotel catalog
Beds Natural bedding, metal-free beds, mattresses made of bio latex
Baby cots A baby cot is available on request. This is made of oiled oak wood and is equipped with natural mattresses and natural bed linen.
Airing cupboard All lodges have an airing cupboard. So that your clothes and boots can air out after a wonderful day of skiing or hiking!
Indoor climate Natural ventilation system, underfloor heating with pleasant, healthy room climate
Housekeeping and cleaning 100% ecological with micro dry steam.
All surfaces and materials hygienically clean and residue-free cleaned. Completely chemical-free killing of germs and viruses with no chemical cleaning agents and 80 % saving on water consumption
Laundry cleaning in in-house laundry without chemical detergents
Good Garmisch Partenkirchen water, revitalized according to Grander
Power-saving LED lighting, reduced outdoor lighting at night, 100% green electricity in implementation
Avoidance of fossil fuels through local heating network with wood in the entire neighborhood Reduced consumption through underfloor heating and triple glazing
Refrain from using TV, telephone, radio. Rooms largely shielded from electrosmog, free WLAN per lodges can be deactivated by switch with off/online function
Architecture close to nature
CO₂ reduction with "building with wood" and extensive avoidance of sealing in the open spaces, natural greening with large trees and flower meadows
Daily from 15:00 h
The reception is personally staffed until 18:00 h. Arrival is possible until 20:00 h. Please contact us in advance by telephone.
no pets non smoking in all areas of the quartier